Sophia Coleman
Realtor Associate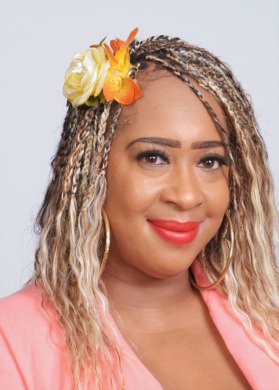 Sophia graduated from Brookdale Community College in 2005 with an Associates Degree in Applied Science A.A.S. During her studies, Sophia, landed on the Dean's list for maintaining a G.P.A. of 4.7 and above. Sophia was then accepted into Rutgers University, New Brunswick, from 2005-2007. At RU she studied and volunteered to fundraise for Rutgers University Alumni. Sophia prides herself in continued education. She is always learning and evolving. Sophia believes education is the key to success.
Sophia is a New Jersey native and has been a Monmouth County Resident for over 30 years. As a result, she has gained extensive knowledge of hidden gems at the Jersey Shore with a special interest in Monmouth and Ocean County. Sophia is passionate about serving people. In her own words, "It's a self-fulfilling prophecy to help and serve others." Consequently, Sophia's duty is to serve and provide her clients with extensive knowledge and expertise of real property in her homeland, New Jersey.
Sophia's customer service skills are unparalleled. She is a business owner of a Soul Food Delicatessen for five years in Asbury Park. Sophia treats her customers like family. She is compassionate and empathetic when it comes to serving others. Sophia's number one priority, her main objective, is making her customers happy by going above and beyond the call of duty.
Other areas of Sophia's expertise lie within the field of geriatric care and developmental services, healthcare. Where she spent 15 years in the Healthcare field. Sophia couples her wisdom of being a New Jersey native, business owner, customer service initiatives, experience in healthcare, her education, compassion for her community, and empathy into a work ethic that is unparalleled.
Real estate, not limited to but including, homeownership and income properties, have always been Sophia's passion. Being a New Jersey Realtor was all a dream now in fruition. Sophia is here to ascertain her clients wishes are met. Whether it's buying, selling, leasing or renting Sophia is the agent that will commit to, and succeed, in fulfilling her client's needs. It's her call of duty.