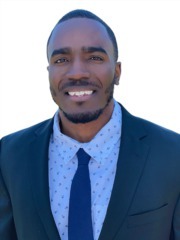 Jerett Sanderson is an experienced real estate salesperson with a passion for helping his clients achieve their goals. As a father of two and a New Jersey native with years of experience in Monmouth and Ocean counties, Jerett has a deep understanding of the local real estate market.        
With 10+ years of experience as a successful business owner and a track coach at one of NJ's premier schools, Jerett has honed his skills in communication, negotiation, and problem-solving. He applies these skills to every real estate transaction, ensuring that his clients receive the best possible outcome.         
Jerett and his wife have been real estate investors for the last four years, giving him a unique perspective on the industry. He understands the challenges that buyers and sellers face and works tirelessly to guide them through the process.          
Jerett is committed to paying it forward to each client, ensuring that they have an amazing experience buying, selling, or renting homes. He takes the time to understand his client's needs and preferences, providing personalized service that exceeds their expectations.        
Whether you are a first-time homebuyer or an experienced investor, Jerett Sanderson is the real estate salesperson you can trust to help you achieve your goals.