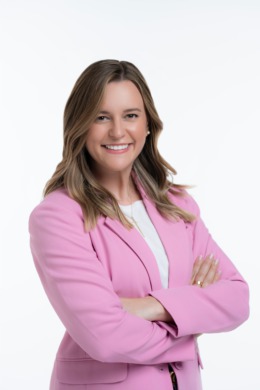 Born and raised in NJ, Felicia Taormina brings local market knowledge from attending undergrad at Monmouth University and living at the beach. As the Director of Site Experience at The Company Store and obtaining her MBA in 2019 from Northeastern University, Felicia gained unmatchable skills in customer service, negotiations, design, and problem solving. Through managing the company's website and always being customer focused, Felicia parlayed her business career into a real estate career by combining her business acumen, superior customer service and charismatic personality. Her personable and professional character allows Felicia to build and maintain strong relationships, resulting in long-term clients.
With her experience in the home & retail sector, plus her love for interior design, she is able to give her clients an unsurpassed advantage by ensuring their property shines and look its best. Always a loyal and fierce advocate of her clients' best interests, Felicia has an extraordinary ability to negotiate and come up with creative solutions in order to execute any transaction. Motivated, determined and hardworking, she prides herself on the ability to meticulously handle a multitude of tasks with a positive, can-do attitude --- always putting her clients first.
When Felicia isn't working, she is still most likely on the go --- planning her next adventure, traveling the world with her husband, working out or spending quality time with family and friends.
Contact her today, whether you're buying, selling, renting or investing, Felicia will be with you every step of the way!