Chuck Cutaia Hamilton
Realtor/Assistant to Patrick Parker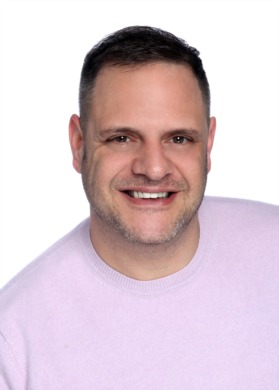 Chuck's understanding of excellent client service stems from his colorful and decorated background. Born and raised by the Jersey Shore, Chuck's rap sheet includes the Artistic Director of an Off-Broadway theater company in New York City, coordinating a non- profit program at the Children's Hospital of Los Angeles, and serving as General Manager for one of Wolfgang Puck's high profile restaurants.
Today, as a full-time real estate associate specializing in properties in Monmouth County, Chuck couldn't ask for a better job. "It's a great feeling to live and work in an area with so many real estate opportunities. Having been born and raised at the Jersey Shore and now living here as an adult, every day I gain a greater appreciation for all that this area has to offer."
Chuck is up to date on the latest technologies and methods to promote your sale, and alternately, to uncover those hard-to-find real estate gems. Being informed on the latest real estate trends requires community knowledge. As an active participant in local community fundraisers and events, Chuck prides himself on his personal investment in the quality of living on the Jersey Shore. (even post Snooki)
Chuck's approach to real estate is focused around getting to know his clients as real people and taking care of them from beginning to end. Whether you are contemplating the purchase of your first home or adding another property to your real estate investment portfolio, Chuck would love to assist you.
Pending 6 Union Ave
Neptune Township, NJ 07753
Pending 416 Park Place Ave
Bradley Beach, NJ 07720